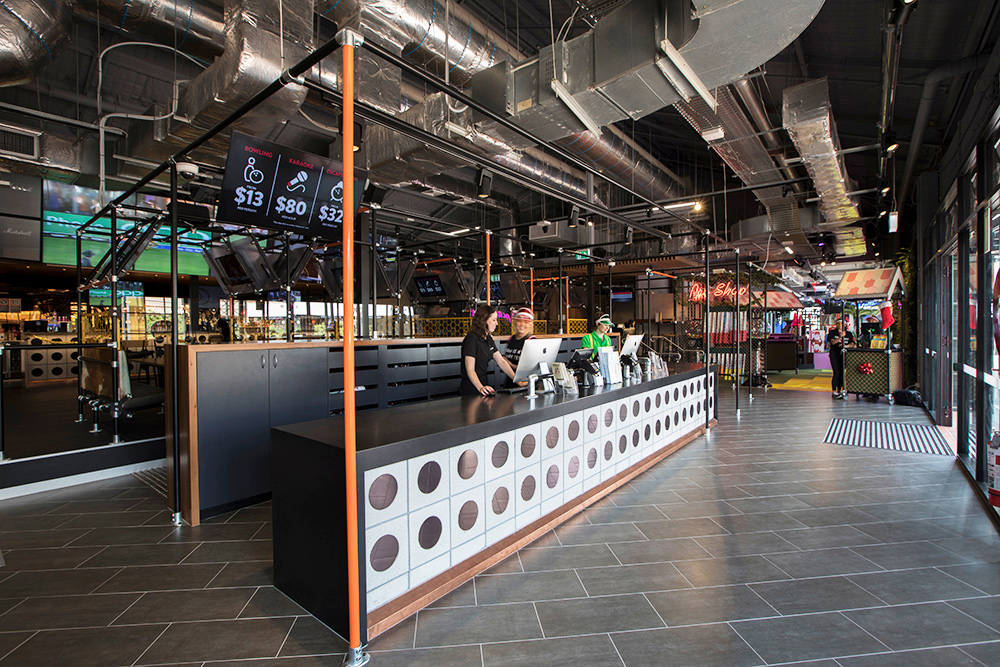 Strike, Castle Towers
Opening up late 2017, the newest Strike Bowling site also incorporates a Holey Moley mini golf course to form a unique "leisure-tainment" experience. The challenge here was to ensure the transition between Strike and Holey Moley areas were seamless and to add a new element in a sports bar. The tubelock detail flows from the Holey Moley Pro Shop through to the main reception, and is incorporated in the booth seating in the sports bar. The custom booth seating was designed to be open and light, boasting not just one but two screens to provide all patrons sitting in the booth with a view to the action.
Photography by Christine Wood.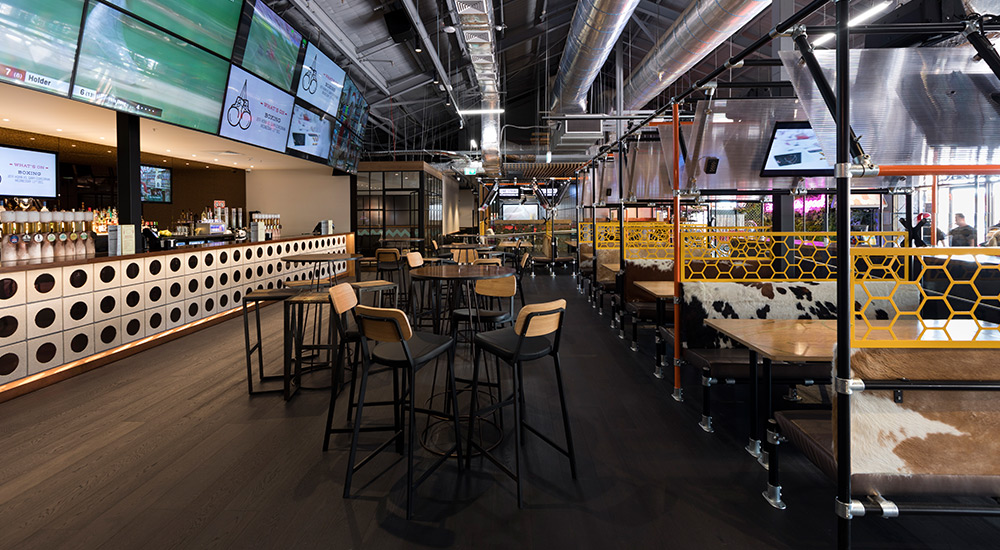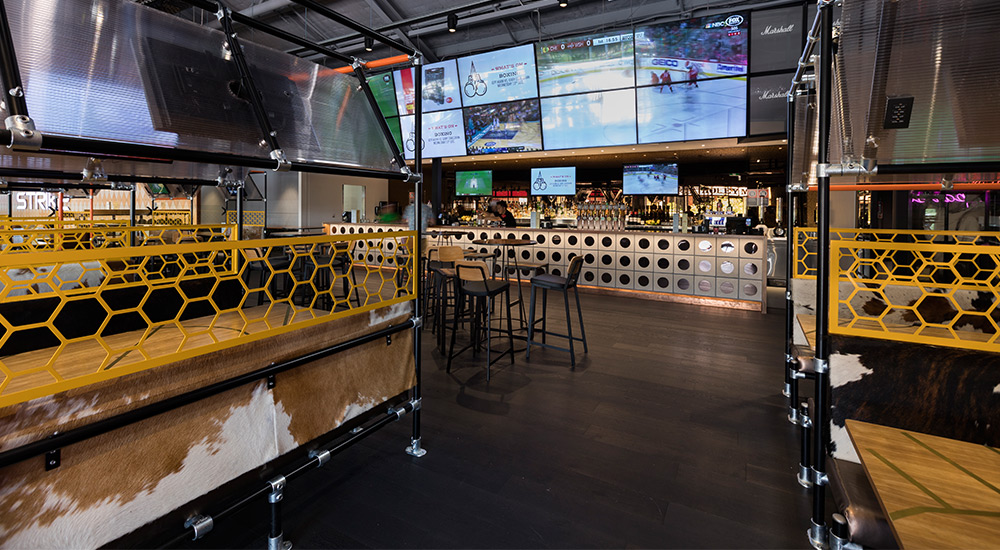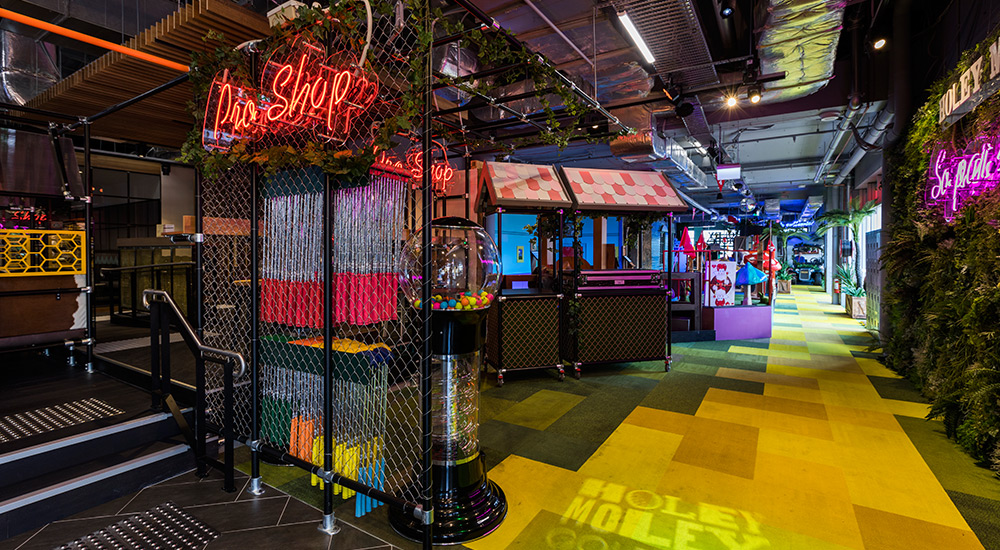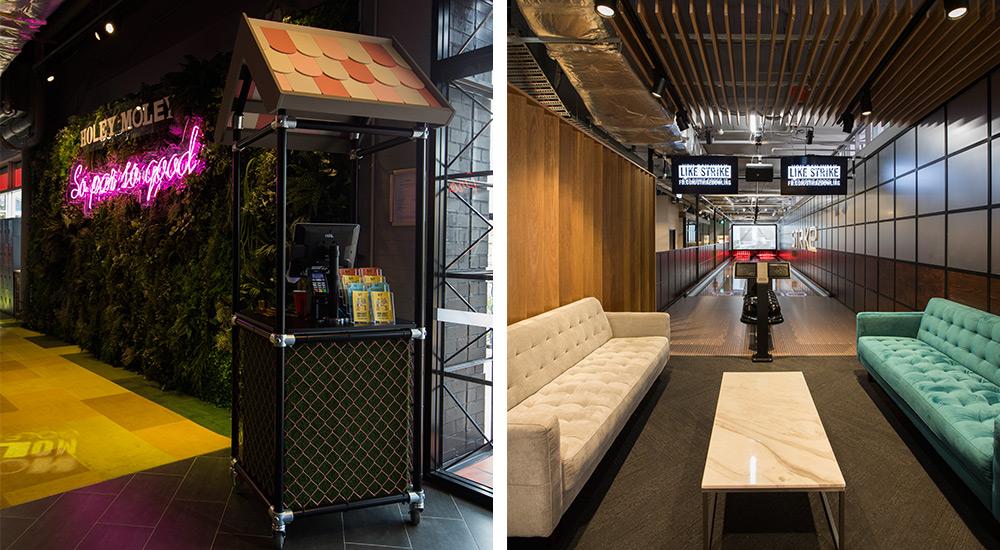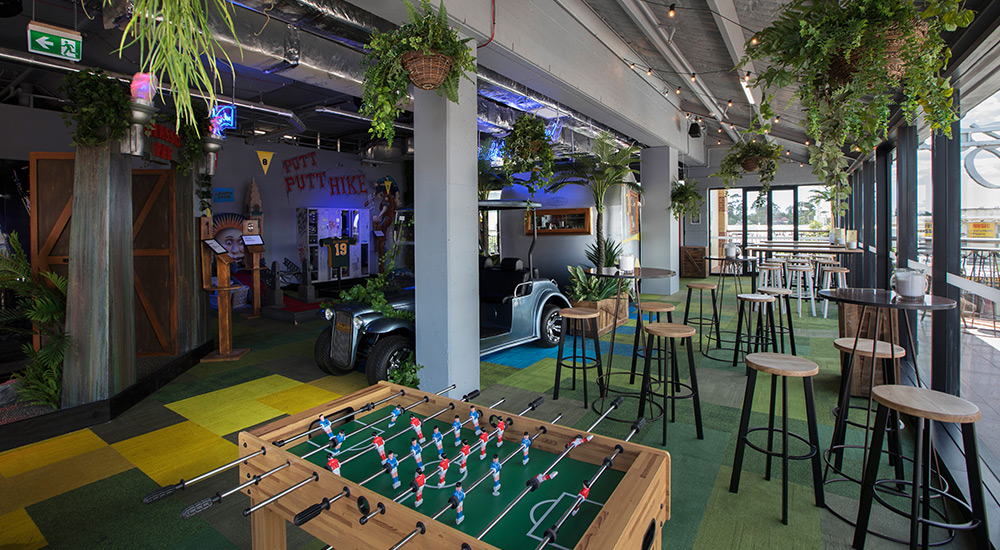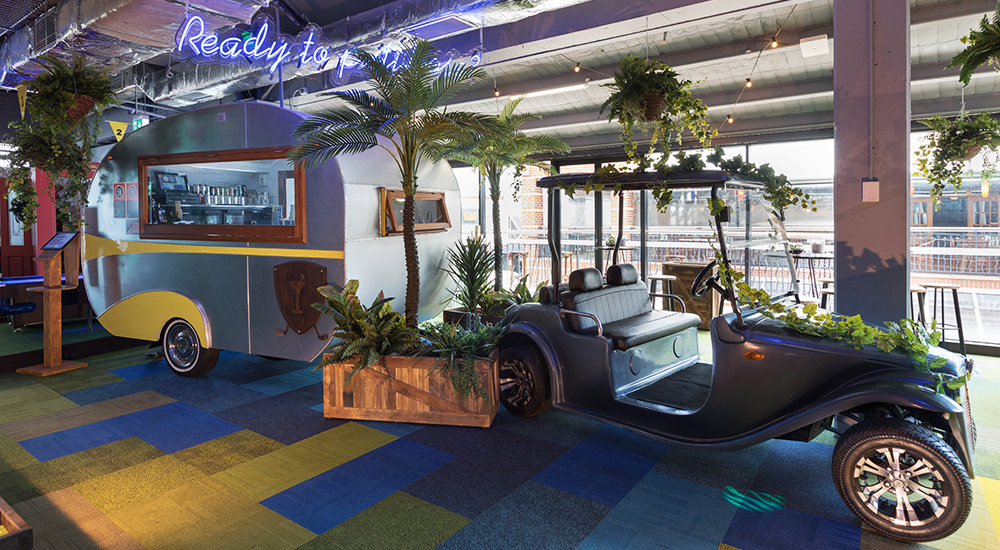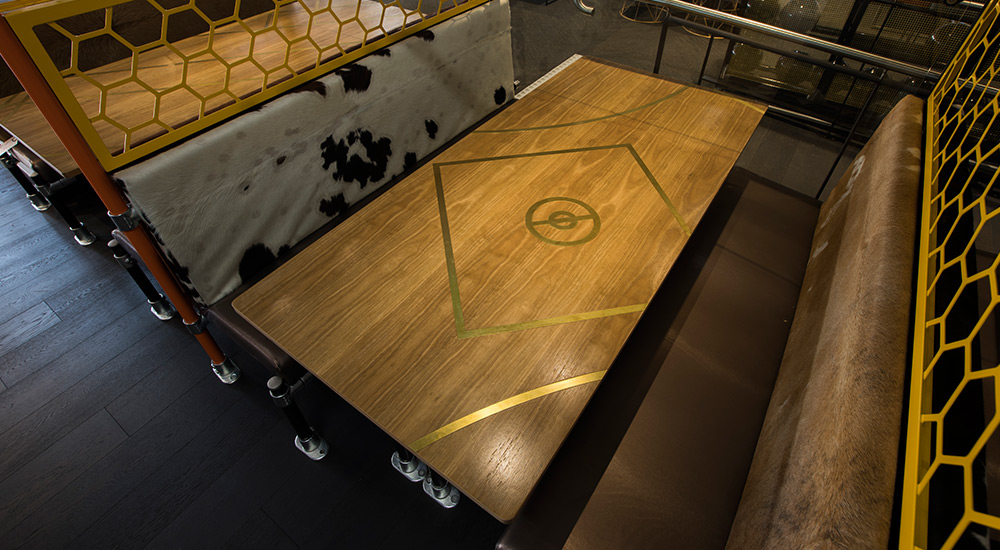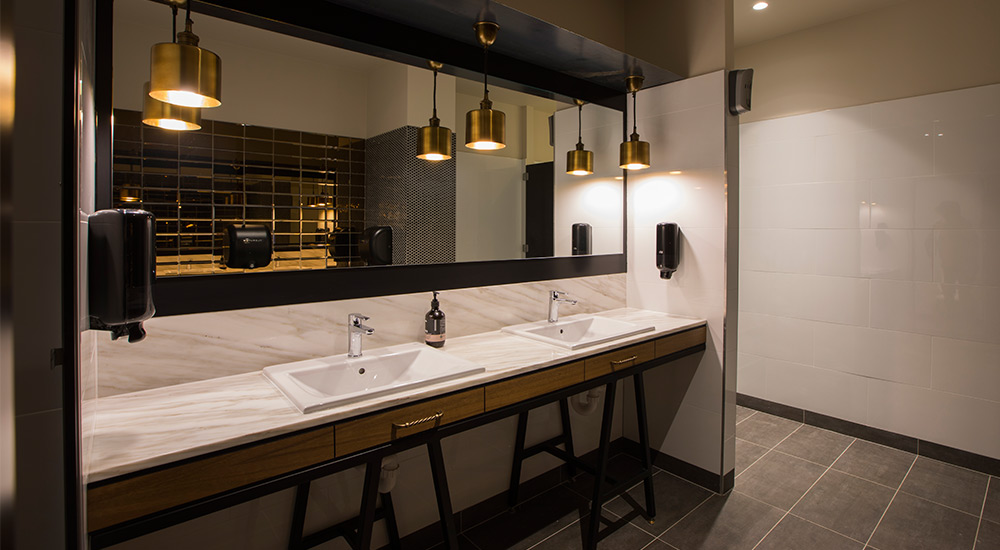 </p