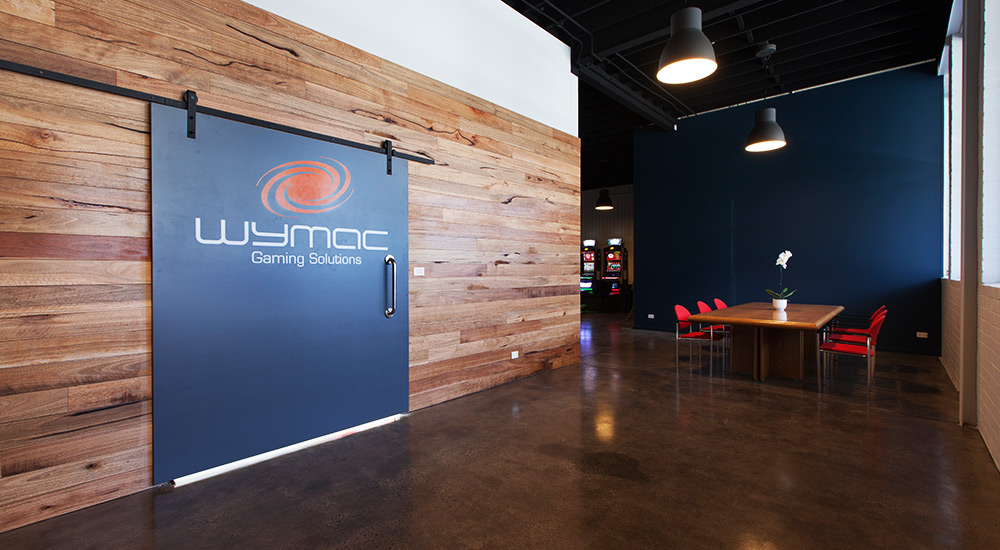 Sometimes you just need to knock down a few walls.
Our good friends at Wymac moved into their new offices in Oakleigh earlier this year. They asked us to guide them on a quick and budget friendly refurb which we were more than happy to do. In order to make the front office space feel less cramped, a partition wall was removed, leaving the main walls leading into the warehouse and also the kitchen and bathroom facilities towards the back. A branded sliding barn door was installed to separate the front office from the warehouse while still providing another point of access if required.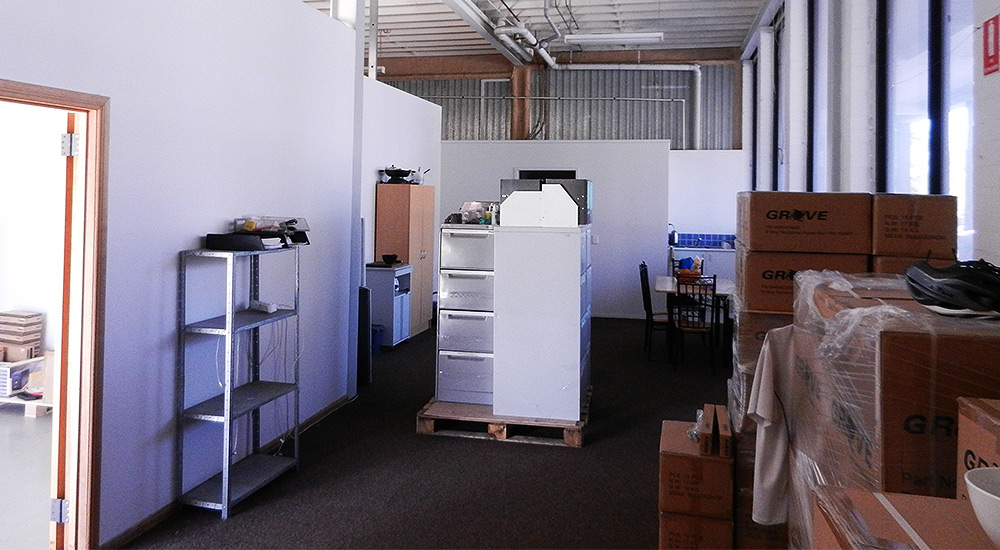 The carpet was removed and ceiling (and pipes) were painted black for a modern, industrial feel and the spotted gum wall adds some texture to the space.
After: Photography by Christine Wood