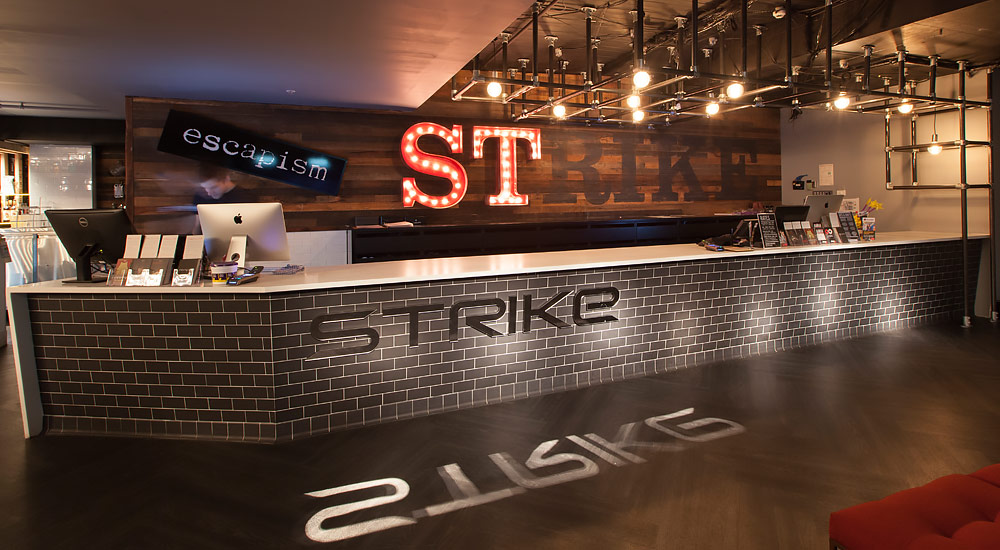 Strike QV was an existing site that needed an update to take it from the early 2000s into the present day.
The floor plan was revised to replace the pool area with new Escape Rooms and all new finishes and fittings were selected/designed to overhaul the bar, reception, karaoke and bowling lane areas.
Finishes and design reflect a more modern industrial feel with unique touches in the wolfs head at the bar and bird cages on the external escape room walls. The artwork in the karaoke rooms and bathrooms was inspired in part by Red Riding Hood and this also takes form in the wolfs head behind the bar and the bird cages hanging on the external walls of the Escape Rooms.
Photography by Christine Wood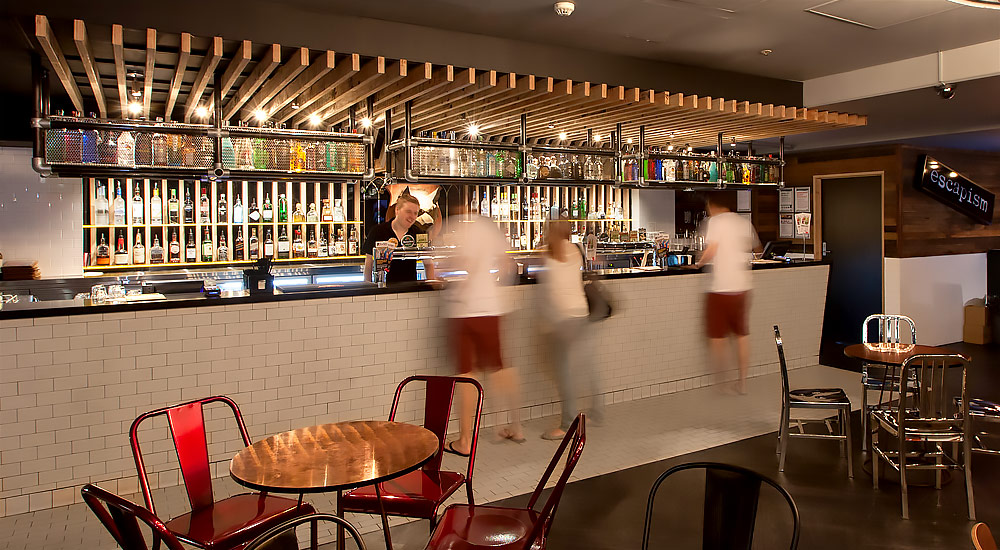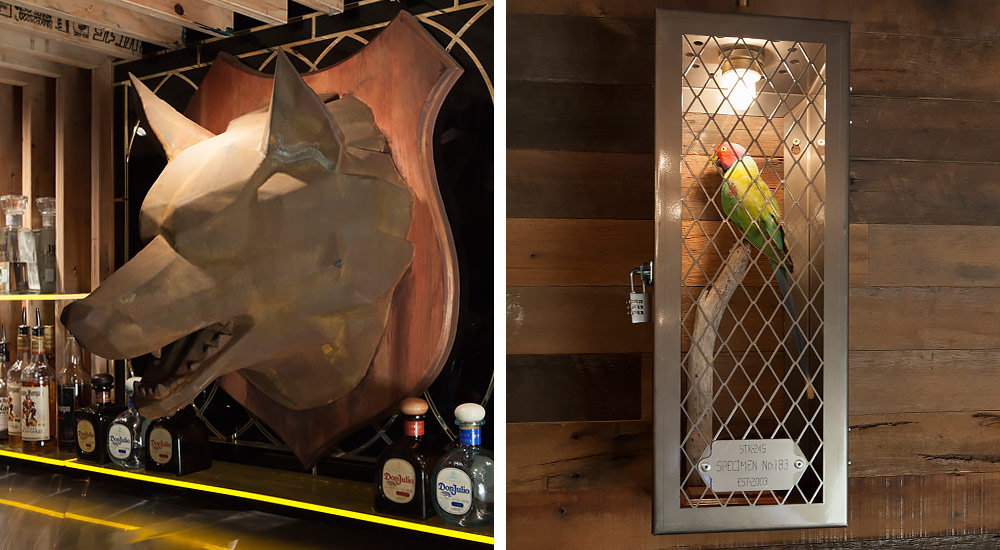 Custom designed wolf head made by Onset Arts.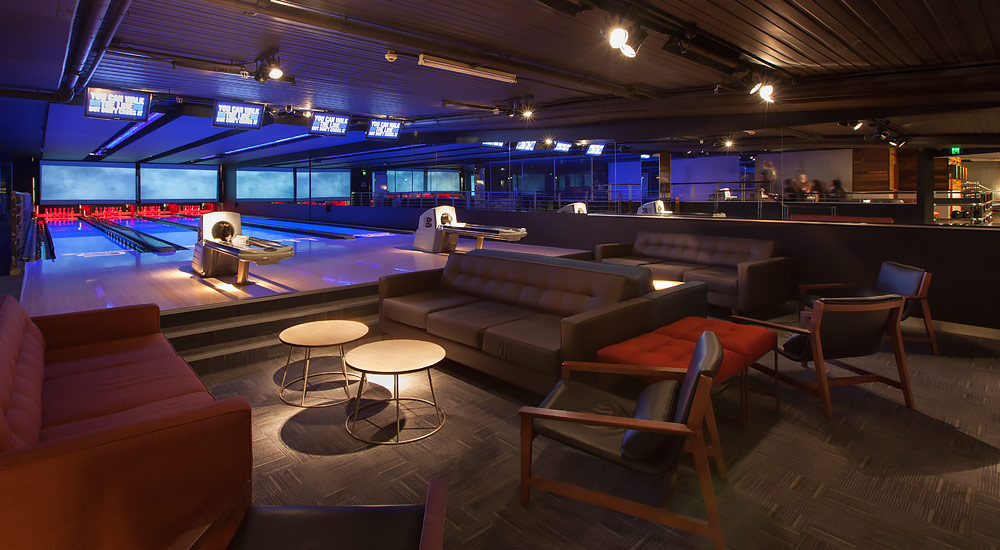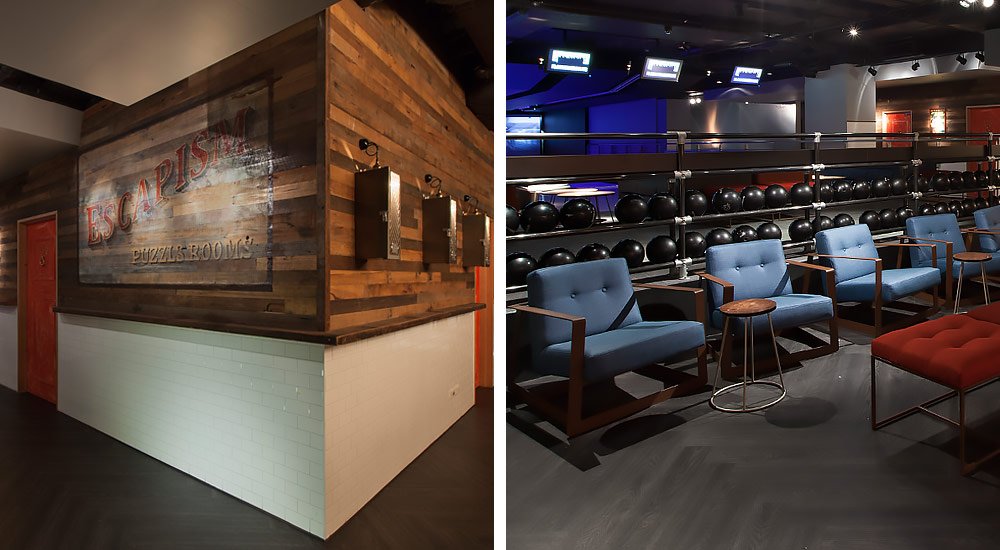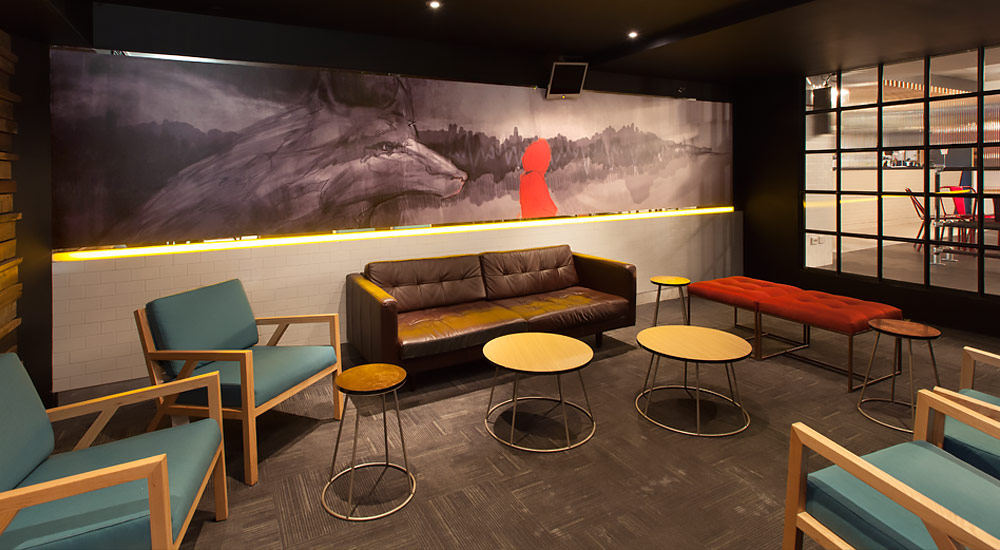 Artwork by Andrew Lejcak.