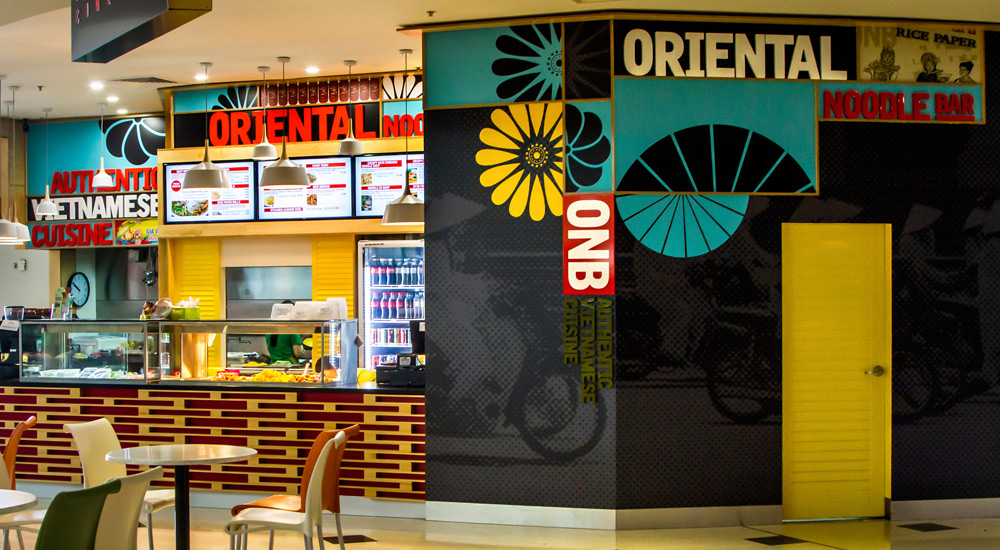 Signage and graphics were used at Oriental Noodle Bar in Cairns Central to create the most impact on a small budget.
A clever rework of the plan allowed for our client to implement all their desired menu offerings and a new wall separating the cook line from the front of house allowed for a clear distinction between the two spaces while still keeping the plan open and adding some character with the painted shutters.
To keep within budget, custom joinery was designed with to be built with basic while still being a point of interest through the mix of patterns and textures. We paired this with a colourful signage and graphics package to cover nearly all wall surfaces for maximum impact.



A rendered view of the proposed design.