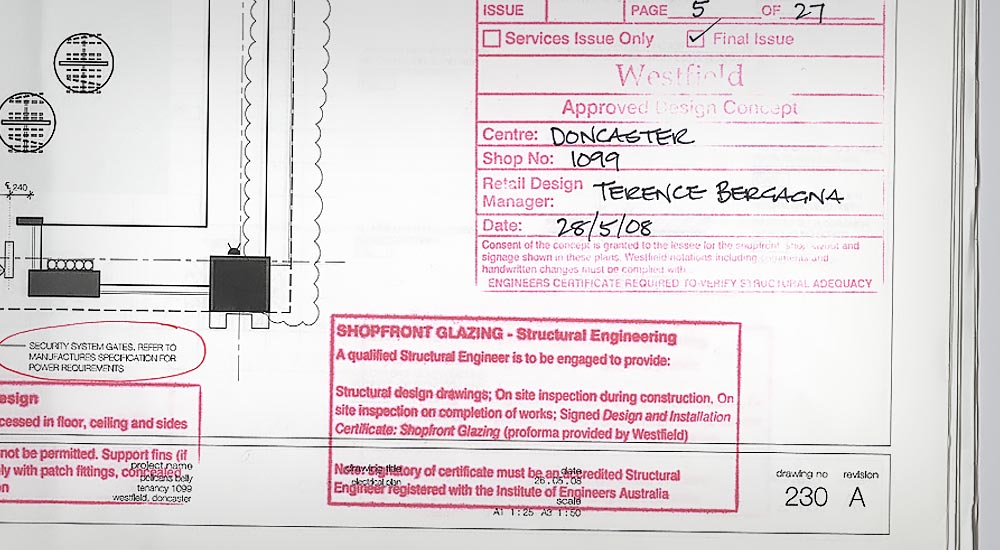 Lover your RDM
What the hell is an RDM I hear you say! An RDM is a retail design manager generally appointed or employed by a landlord or large building owner. The largest concentration of retail design managers is found working in all medium to large shopping centres (big malls) across the world.
An RDM will generally have a history of working in design or construction. Most of the RDM's you'll come into contact with originating from the Architecture and Interior Design disciplines.
The role of an RDM is to ensure tenants, their designers and fit-out contractors, reach the end of the design and fit out period as painlessly as possible. In the case of large scale shopping centres an RDM will be armed with a substantial and impeccably designed fit-out guidelines document to ensure the owners/landlords design intent is followed to the letter.
Anyone who is working on a tenancy design or fit-out knows there's one key aspect to getting through the project without too much grief. It's understanding and navigating the landlord's comprehensive tenancy guidelines and keeping a healthy relationship during the project with your RDM.

To truly understand what's involved in getting a tenancy open during, say a $600 million shopping centre upgrade like the Westfield example below, you would need to be working for either a tenant or a landlord. At various stages of his 25-year career, Casa Director Terence Bergagna has done both, on a few rare occasions, at the same time.
Here's a snapshot of what happens behind the scenes at a new shopping centre development.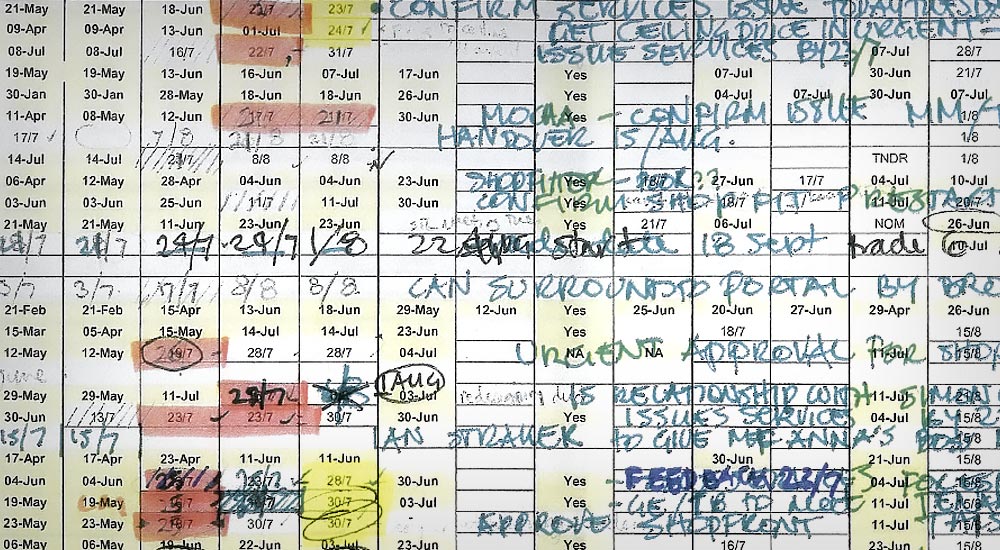 This is how it's all managed, above is a tiny section of a 30-page spreadsheet, a day by day planning and opening countdown. Some of the RDM's you work with might be managing the progress of 40-50 shops at the same time. It gets so hectic that you don't get a chance to update the spread-sheet, you just keep adding layers of information day after day.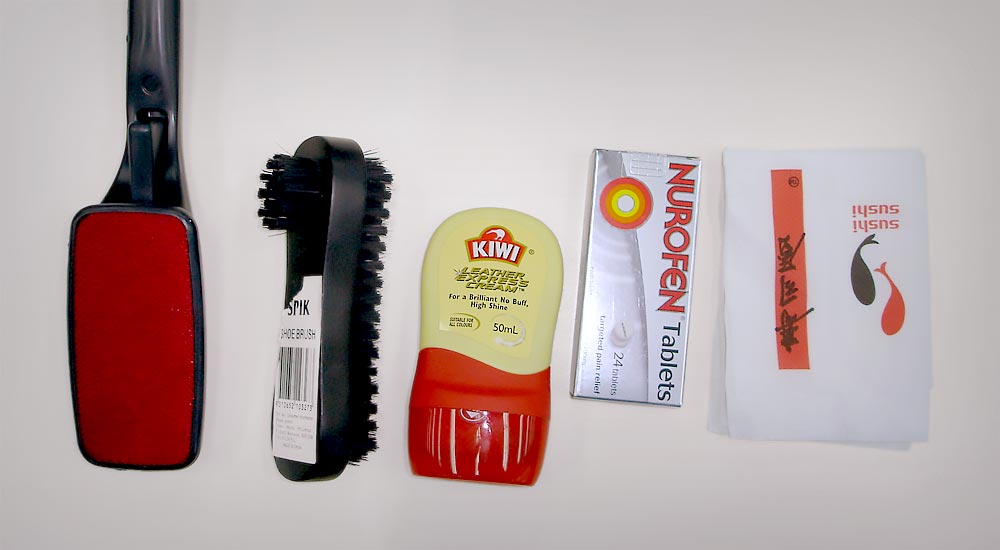 Essential tools of the trade. It's really dirty and dusty in the early stages of a fit-out.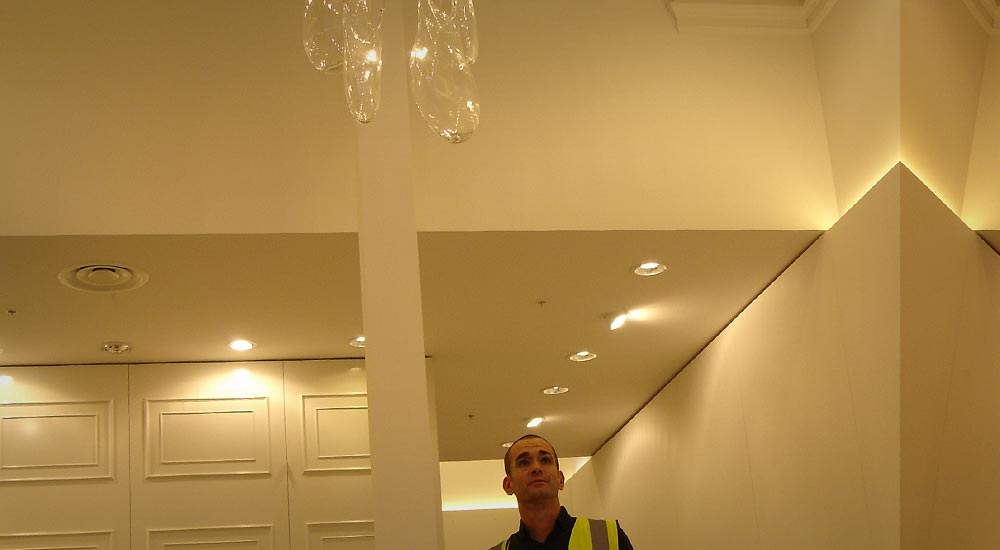 You get to work with some pretty visionary designers.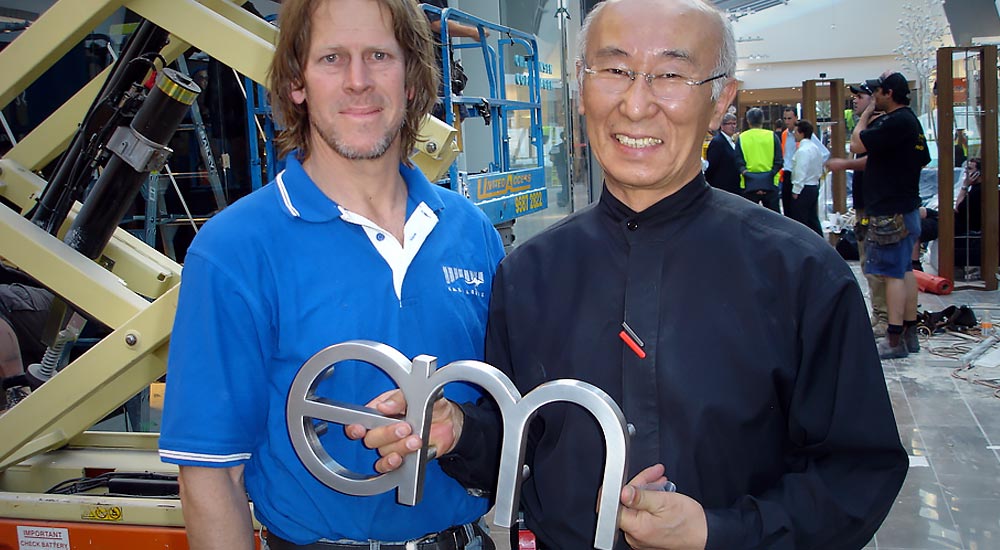 Talented craftsmen cross paths with design aware shop owners. That's a hand made stainless steel logo and going to be used as a door opener.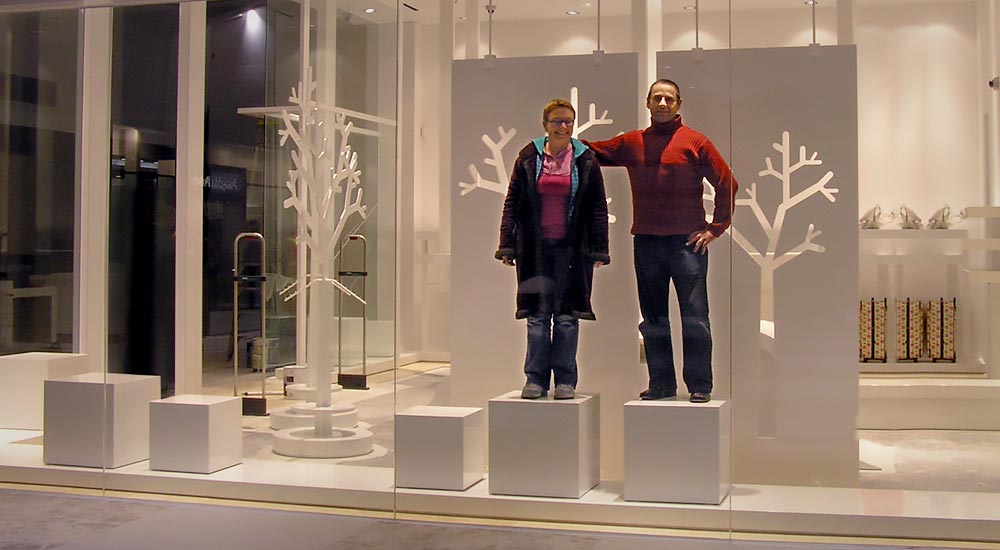 Shop owners love being involved at every level.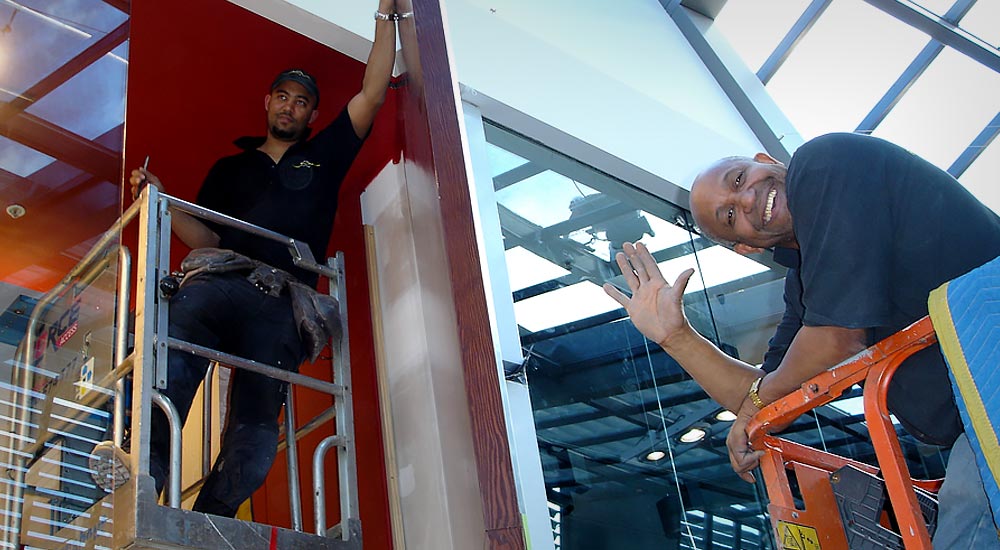 Traditions and skills get past down from generation to generation.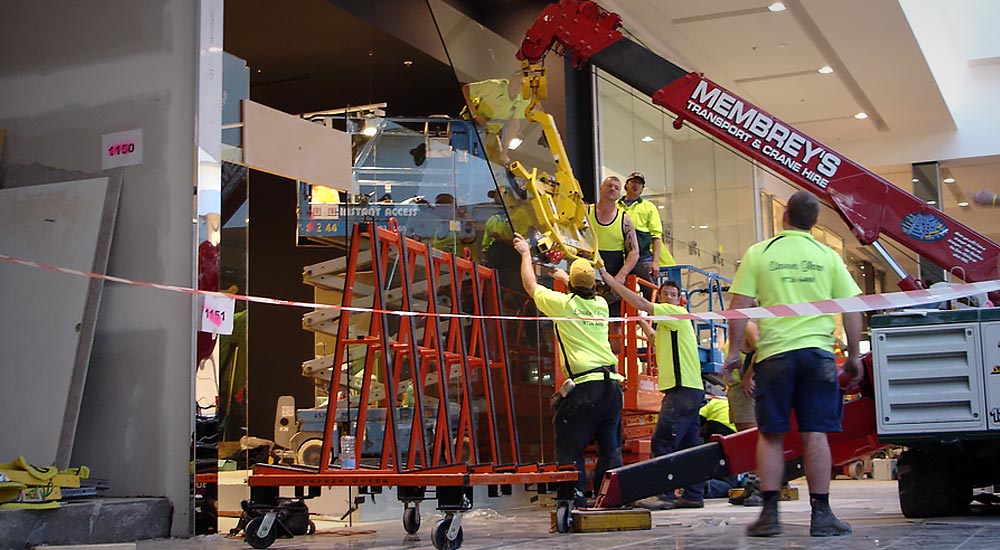 The installation crews can make the impossible seem like a walk in the park.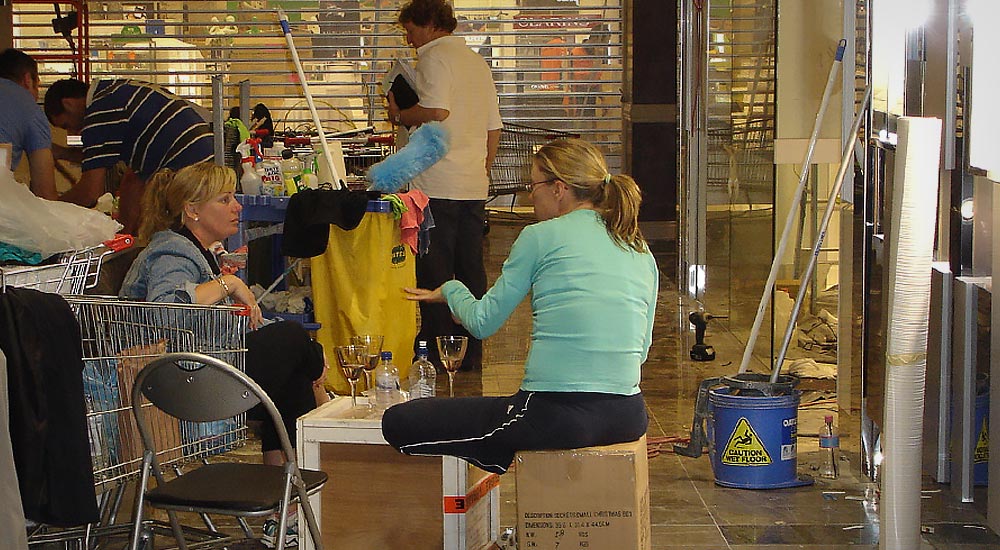 At 3am everyone deserves a break, 6 hours before opening and everyone is too tired to complain about warm wine.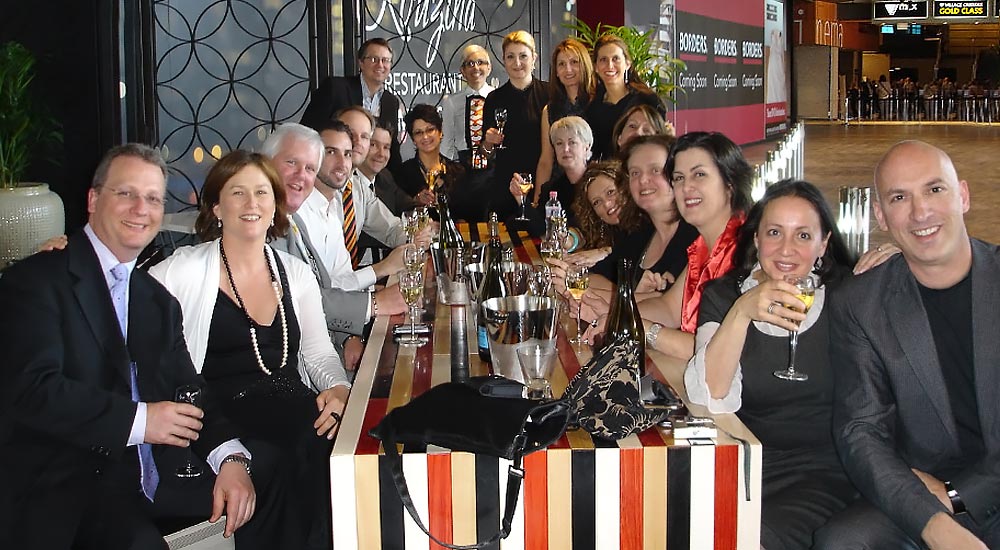 Time to celebrate on the day of opening the centre. Executives and RDM's are all smiles, time to catch their breath and charge the batteries in readiness for the next project.