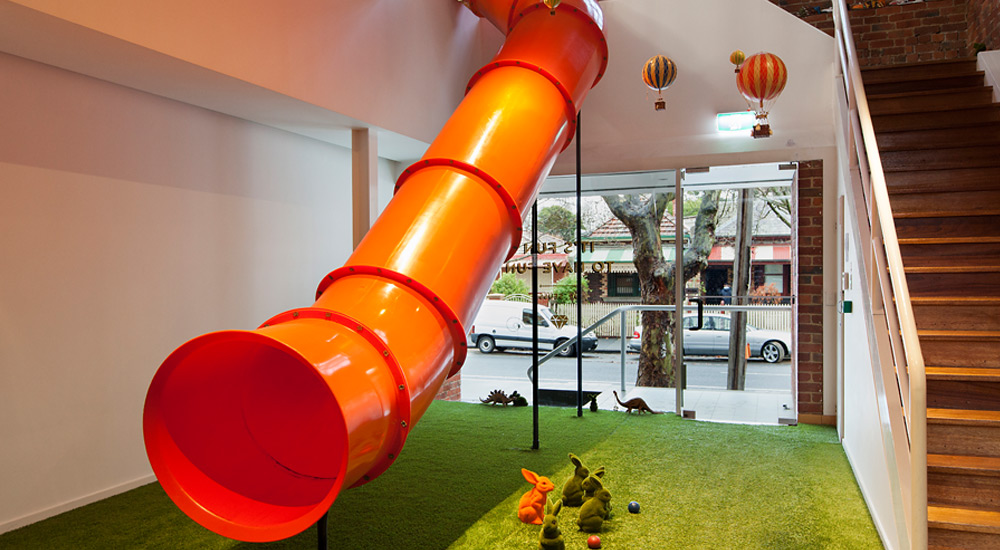 Formerly a space for Anthea Crawford, the brief was to design a well zoned, open plan office with the fun and whimsical elements associated with the Strike and Skyzone brands.
This was a really fun project for us and has even sparked a little envy in our studio. Who wouldn't want to work in this place?
Photography by Christine Wood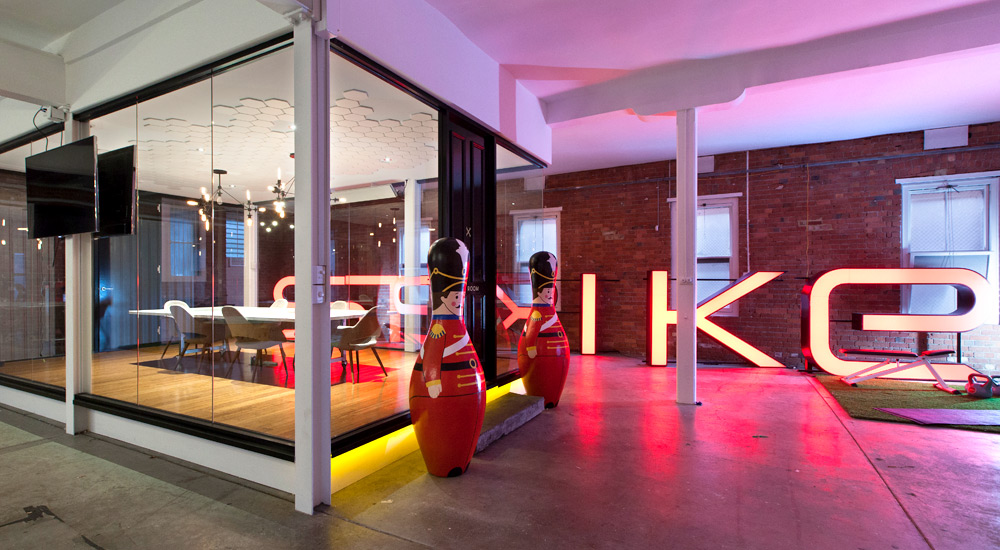 The ground level boardroom guarded by pins designed by Studio Yeah.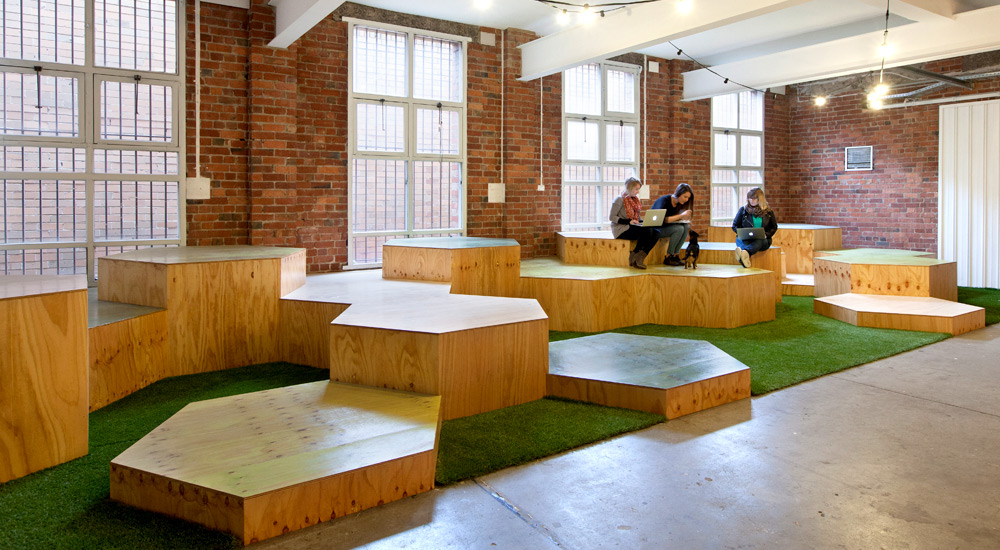 Large scale hex platforms inspired by similar seating in Skyzone Australia venues.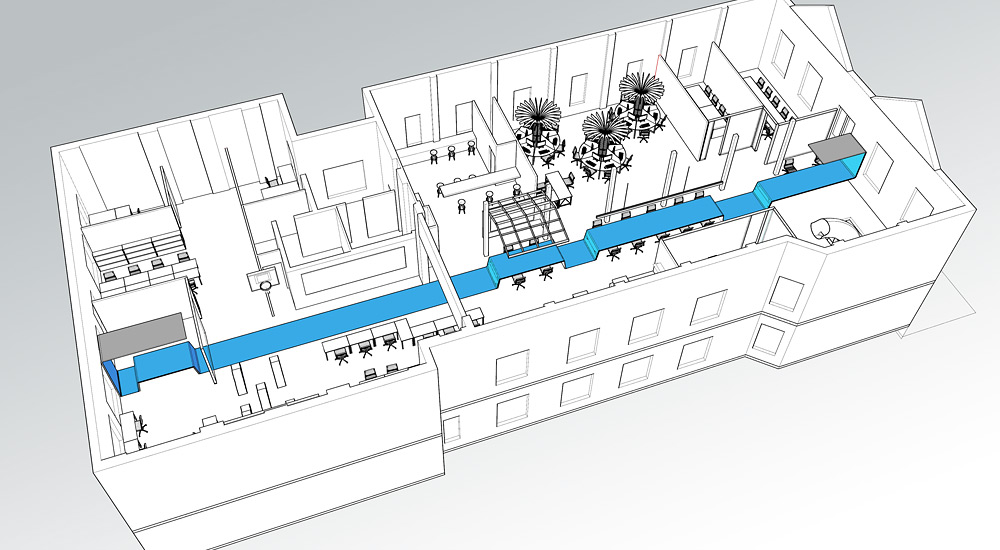 The model of the final first floor layout. Originally conceived to have a copper finish, the 'River' table runs the length of the office - connecting reception, marketing, operations and finance areas.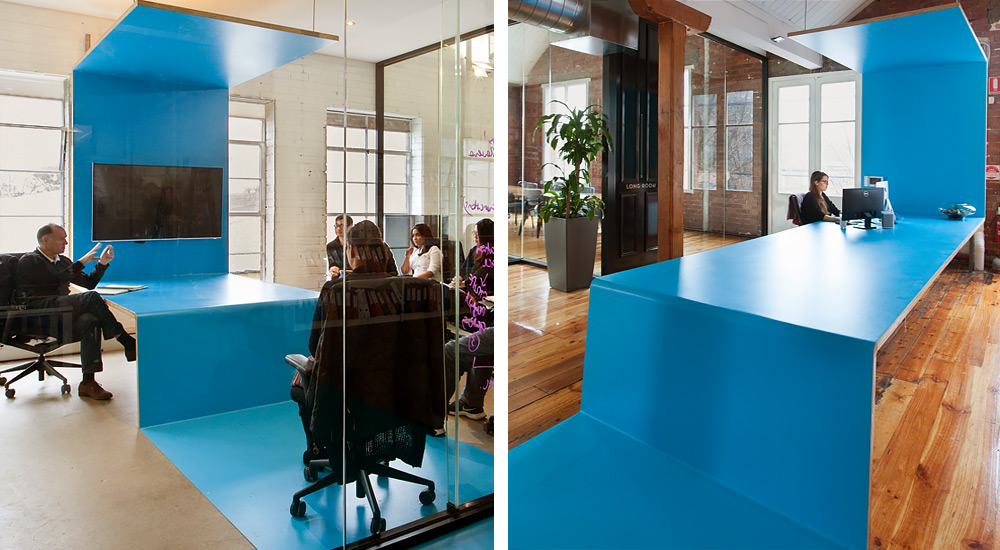 The start and end points of the 'River' table. The table incorporates four separate desk areas.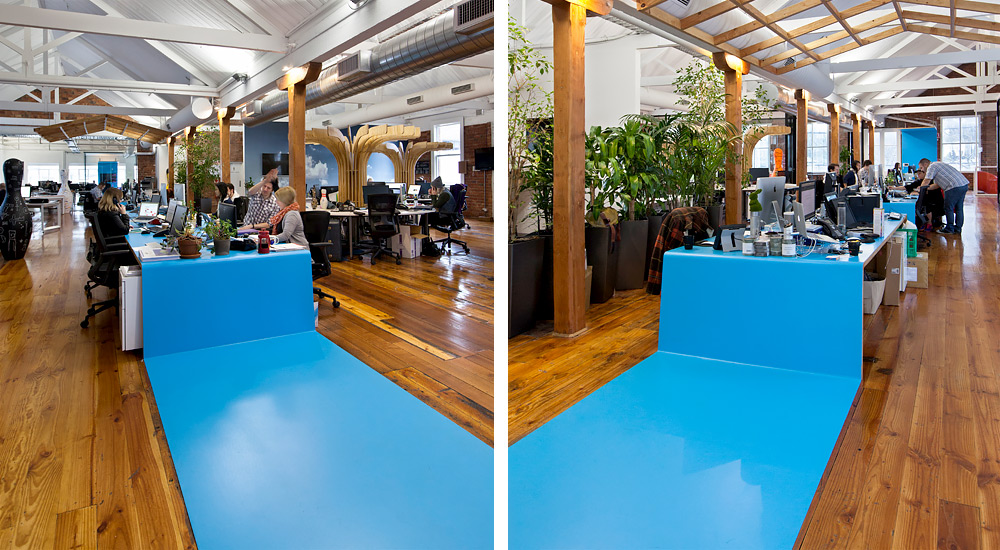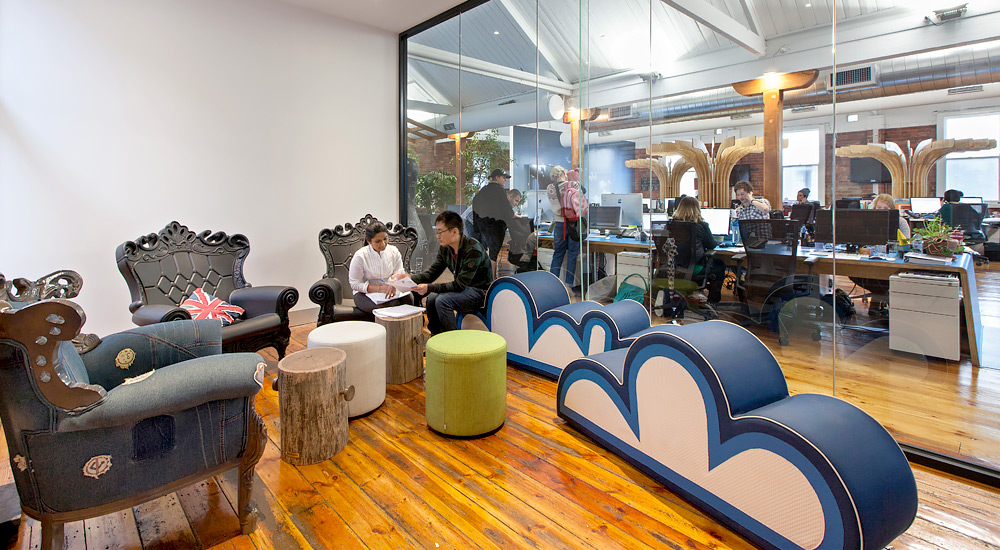 The 'Fun' room, an informal meeting space for staff with cloud ottomans custom designed and manufactured for Skyzone Australia.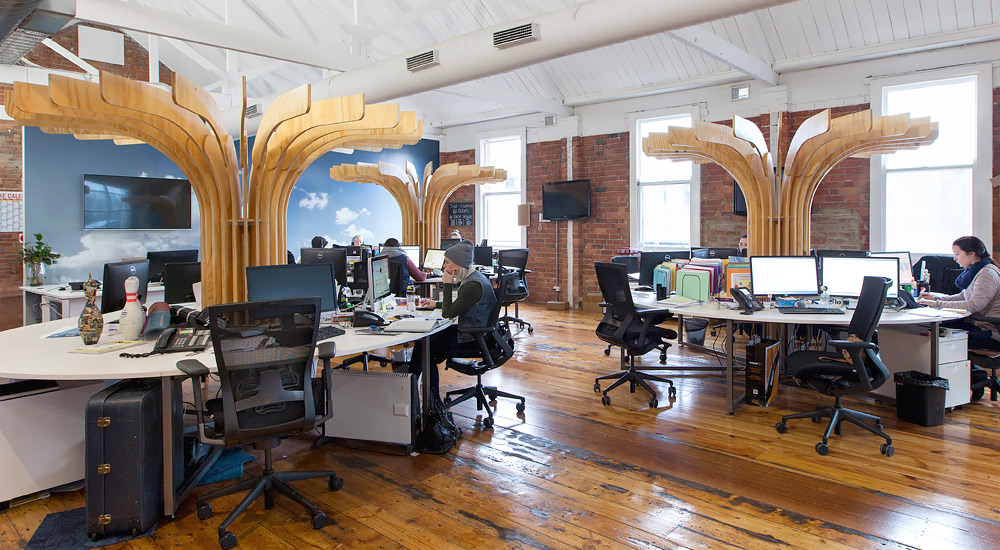 Custom designed 'Helicopter' stations for the sales area.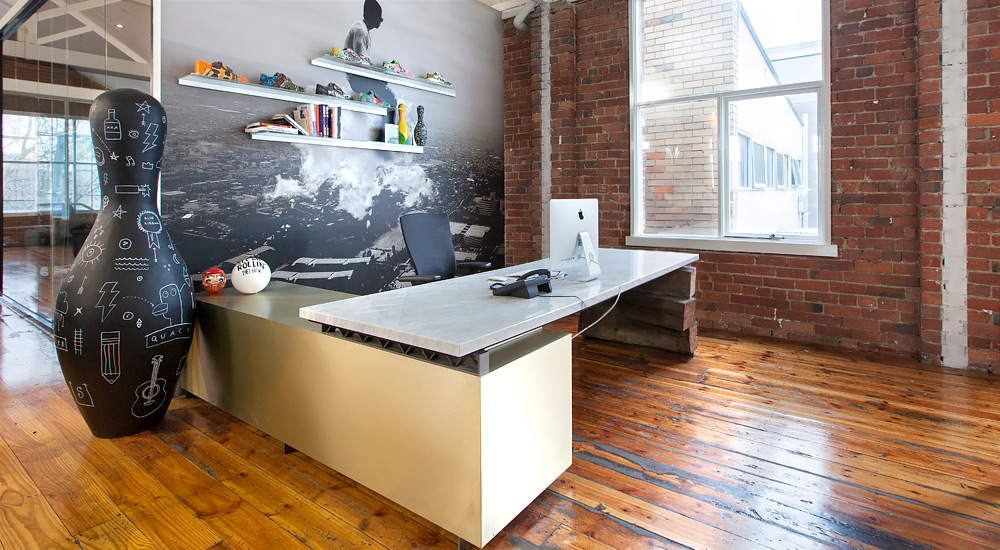 Custom designed desk fit for a CEO.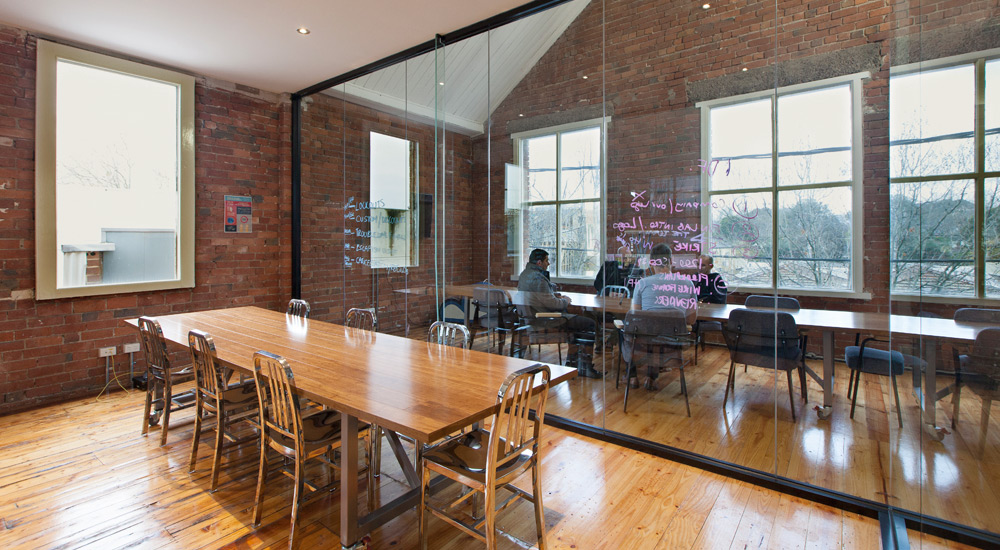 The Long and Short meeting rooms. Spaces suitable for meetings of any size with glass walls to take advantage of the natural light streaming in from the numerous windows around the perimeter of the office.