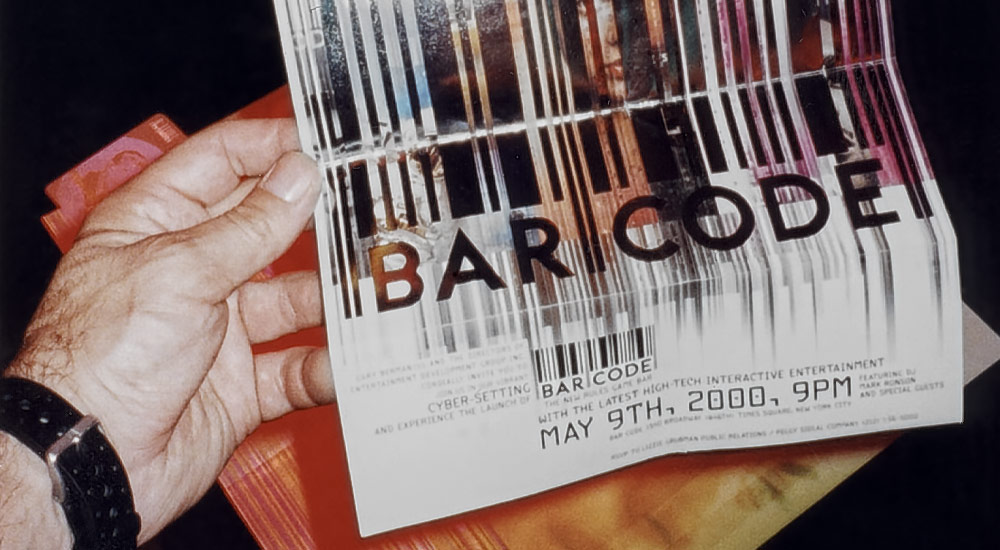 It was the hottest ticket in town back in 2000 and yet it seems like only yesterday when a ragtag group of Aussies took over New York's Time Square.
There's always one project that thrusts a business onto the world stage and Barcode was it for us. We were fortunate enough to find ourselves part of the team developing the largest entertainment venue ever opened in NYC (at the time!). After hundreds of pages of creative documentation and a gruelling schedule, the best part of the project was undoubtedly the opening night launch party. It was THE original 'get ur freak on' event.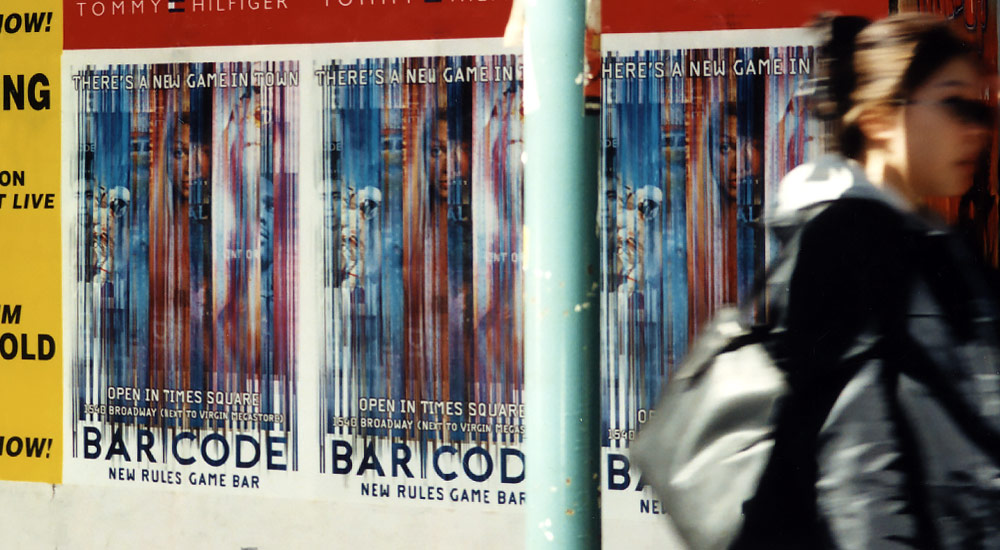 It felt like every corner of The Big Apple was covered with news of the arrival of Barcode, and it fit perfectly into the tapestry of NYC street life.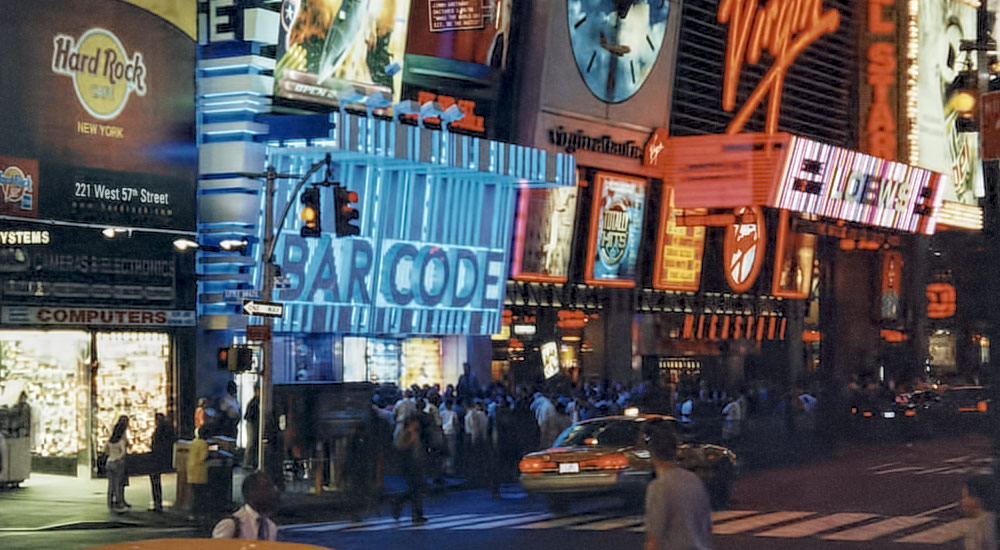 The queue on the night stretched out over a kilometre, and that was just the 'wannabe' VIP's who missed out on the golden ticket. The real stars were already inside climbing the walls.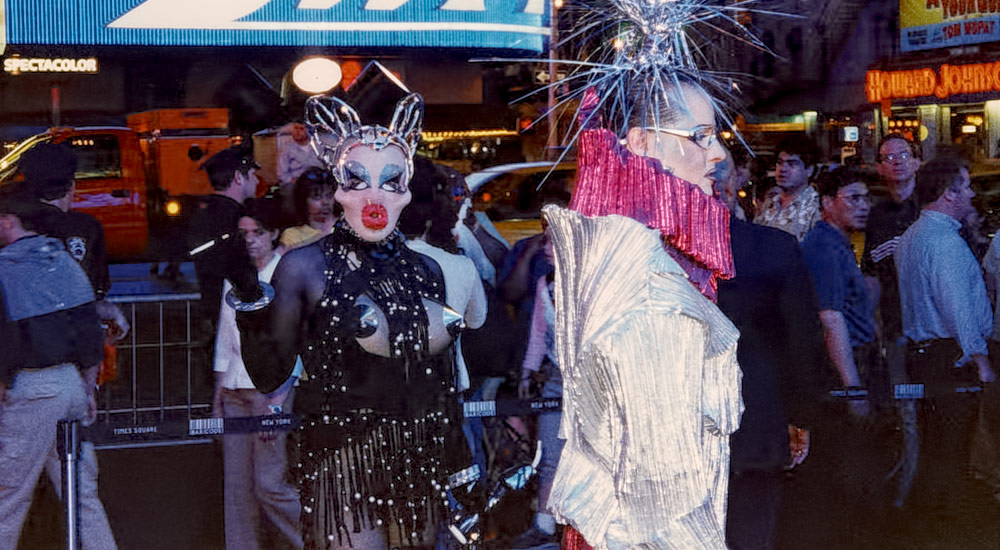 Thanks to the latex crew hired to keep an eye on the guests and gatecrashers, the entertainment and security on the street was nothing short of fabulous.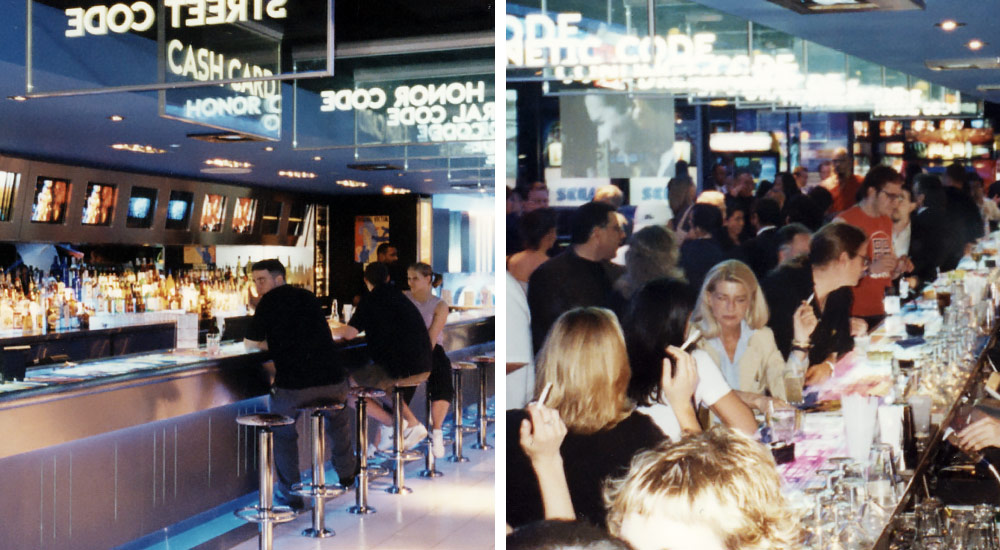 The calm before the storm - ten minutes after the first guests arrived, the bar was smokin'.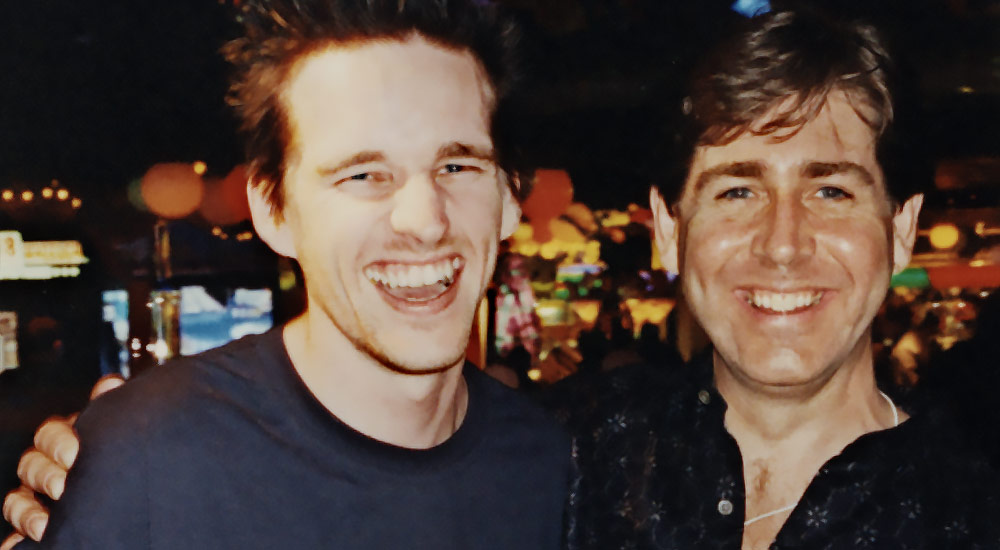 Mark (creative director) and Jeremy (project architect), both enjoying a well deserved break (and a few drinks) after months of a 24/7 mind bending project schedule.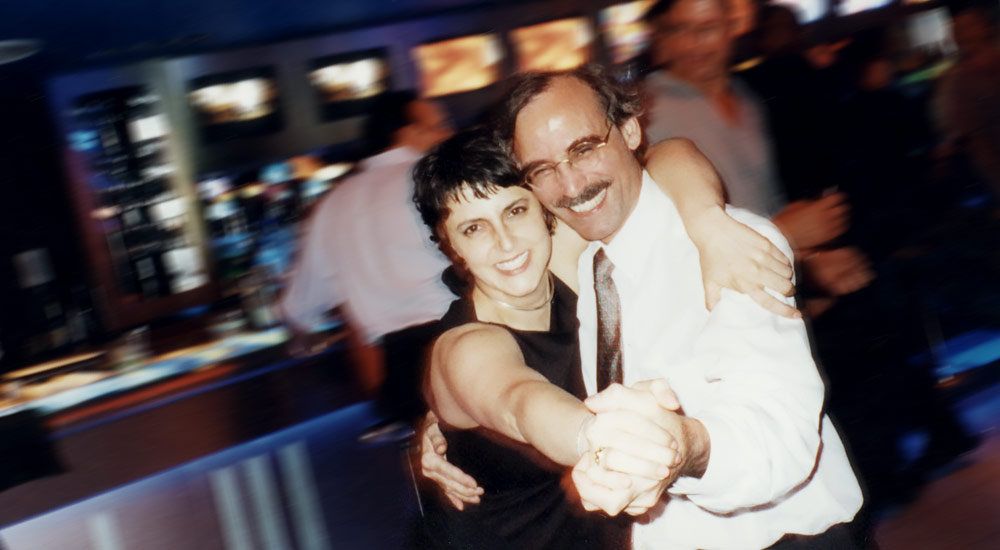 Vanessa cutting up the dance floor with one of our NY project contractors.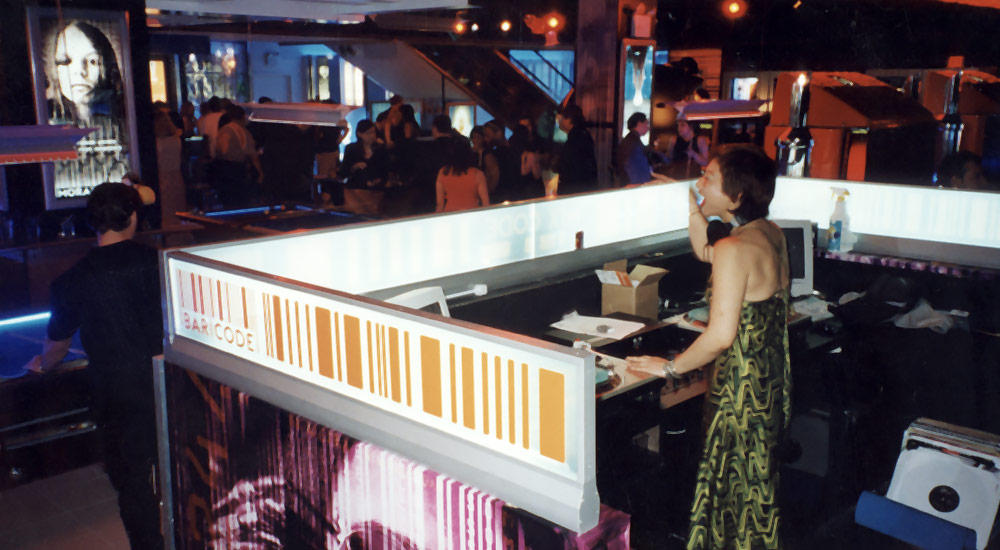 Special request DJ from Barcode Melbourne in the house.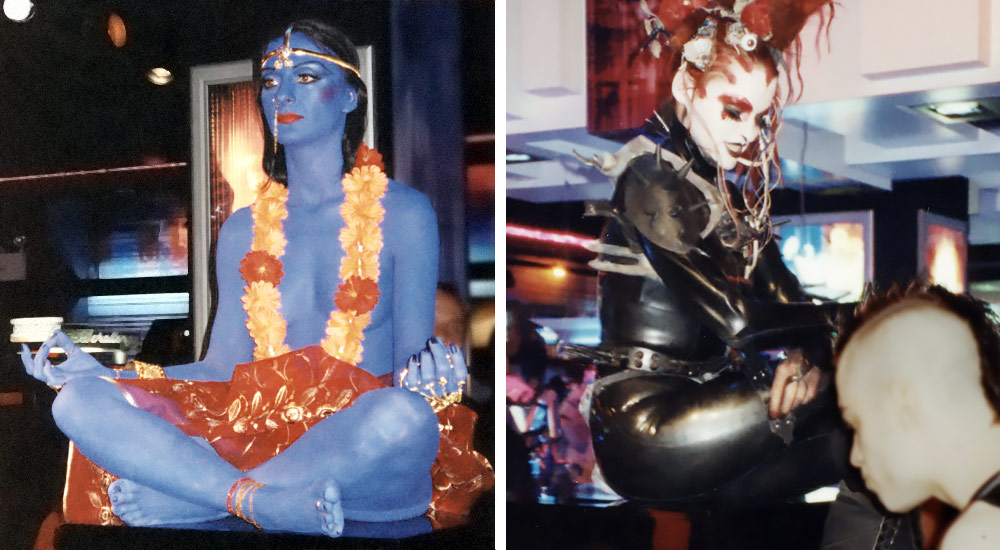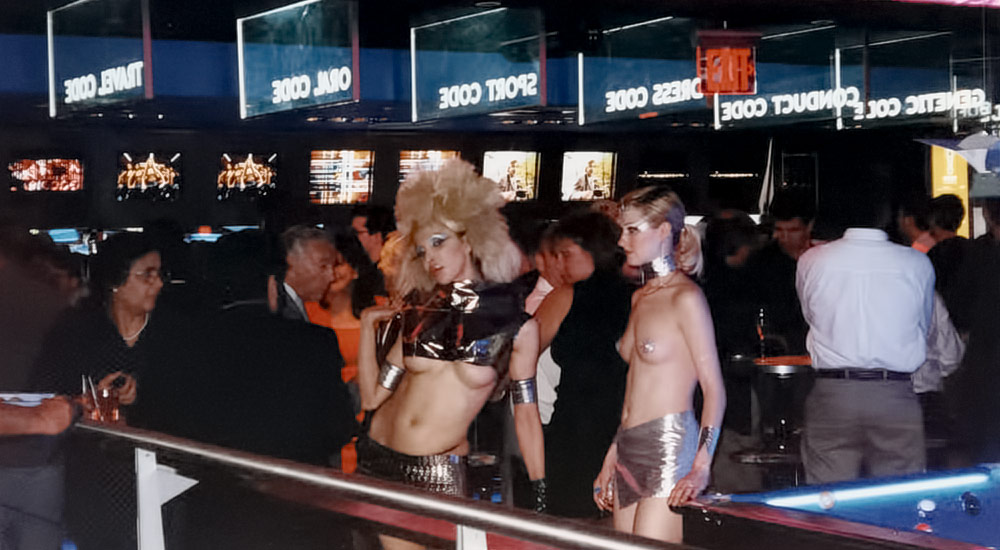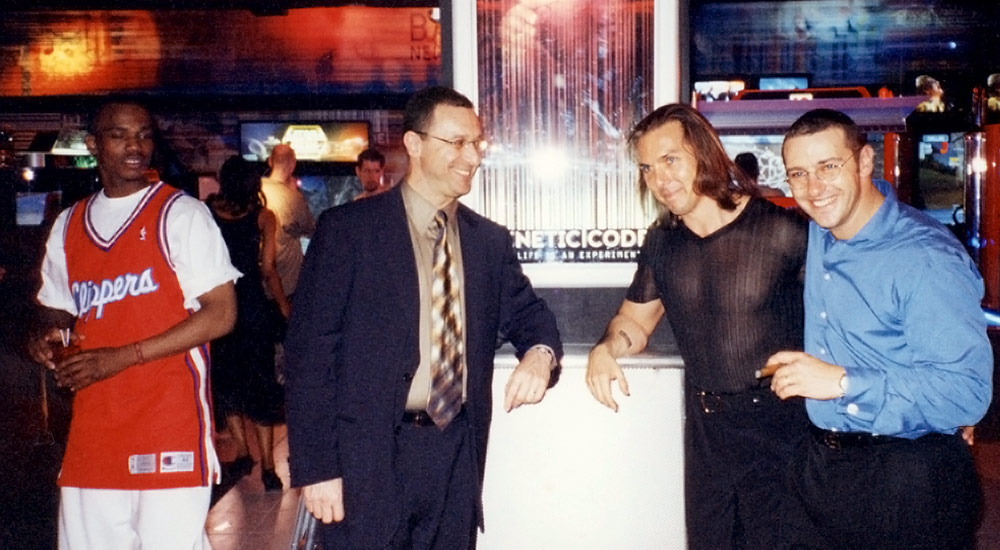 The quote of the night comes from the gentleman in the red jersey.
After I snapped this photo, he asked,

"Hey, who are those guys?"
"They're the crazy guys from Australia that built this place" I replied.
"Yeah, with all that money, shame the guy in the middle couldn't buy a better shirt to cover his implants".


Joe, Gary and Michael did what everyone back home said couldn't be done. They flew into New York and opened the first 24 hour bar in the heart of Times Square, something no American operator up until that point in time had managed to do.