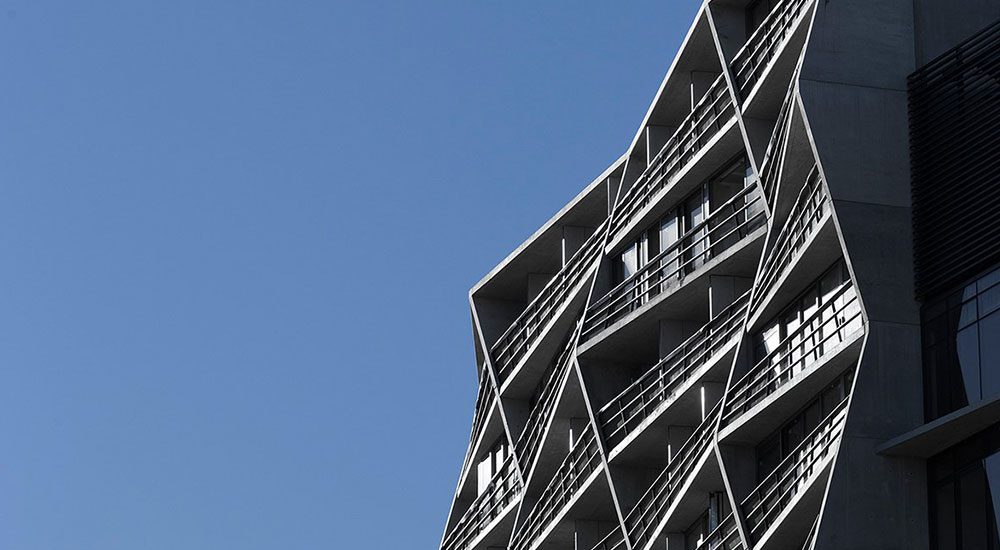 The Grand Stair leading up to Hotel Hotel is a spectacular preview of what is to come during your stay.
The finished design of Hotel Hotel is a result of intensive collaboration beween artists, designers and makers - using raw and natural materials to reflect the beauty of the Australian culture and landscape.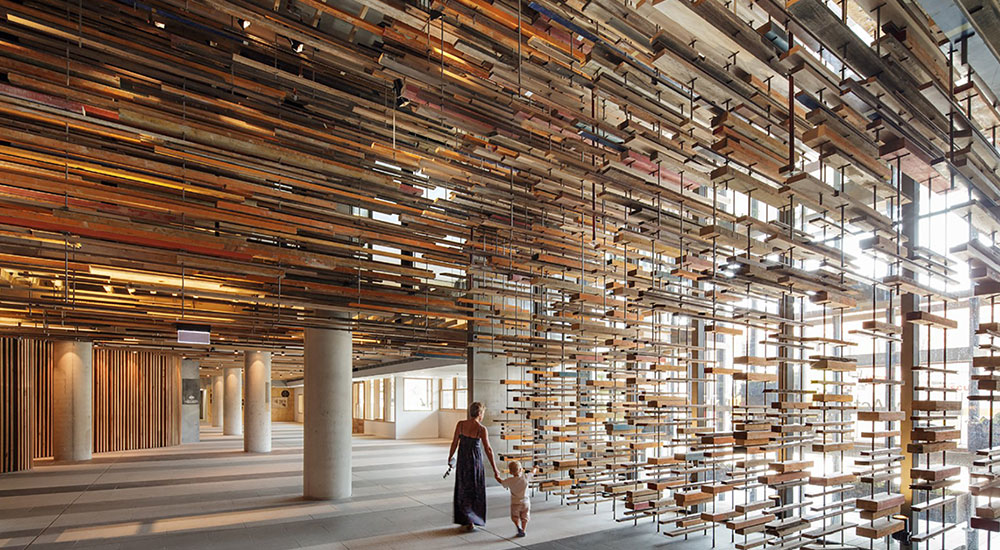 The stairway, designed by March Studio was assembled using reclaimed timber from a demolished basketball court, dismembered house and offcuts from the building's own blackbutt (Eucalyptus pilularis) facade. As a result, no two pieces of wood are exactly the same. They are held together by steel rods which are almost invisible, so big is the impact that the 'flying' pieces of wood. You could probably stand in the foyer for a good hour imagining yourself in an apocalyptic action moving with all the pieces from an explosion moving towards you.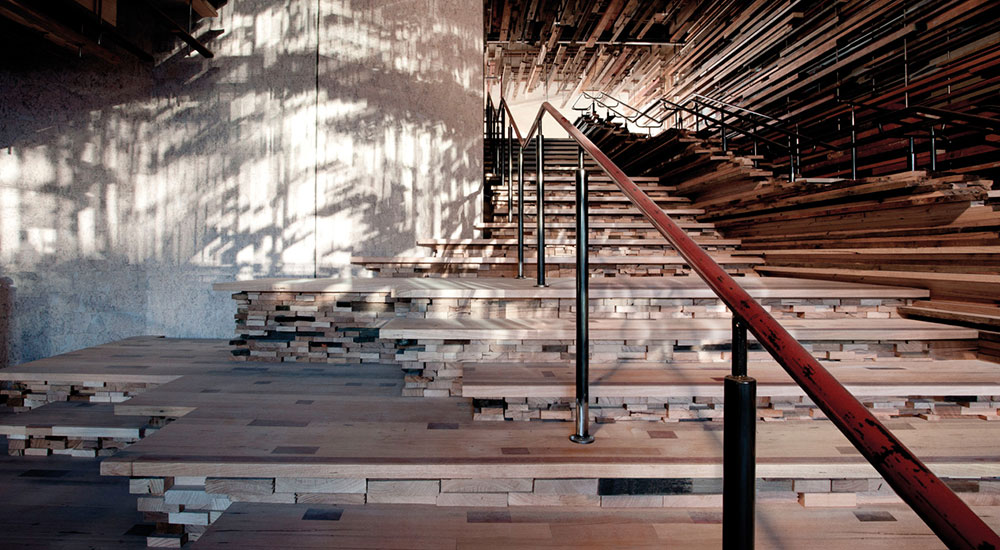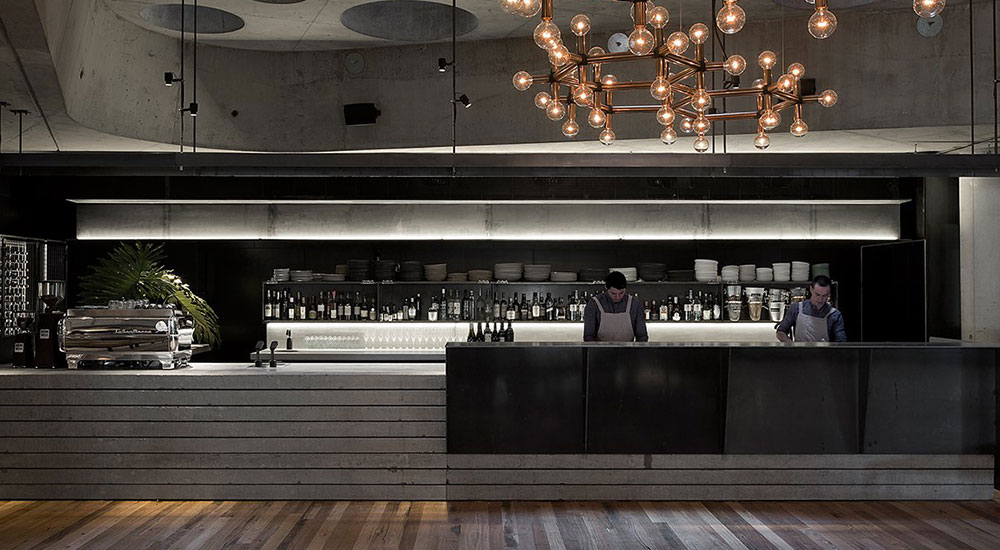 The grand stair leads up to the hotel foyer, Monster Bar and Cafe, lounge and library.
The rooms themselves are not the type you'd get in your stock standard corporate type hotel. There are no plain white walled rooms here. They feature clay rendered walls, natural fibre wallpaper and accents of of brass and leather contrasted with mild steel. As per the grand stairs, in room furnishings are a mix of salvaged and reupholstered mid century furniture and one off pieces by Hotel Hotel 's founder and aesthetic curator Don Cameron.

Images via Hotel Hotel and London Design Journal